Come and spend an unusual night at the Plessis-Bourré castle, a monument from the XVth century which is a historic heritage monument.
Surrounded by 2 hectares of moat, this castle seems to rise from the water. The caravan is located in the park of the castle, where you will have a great view of this monument!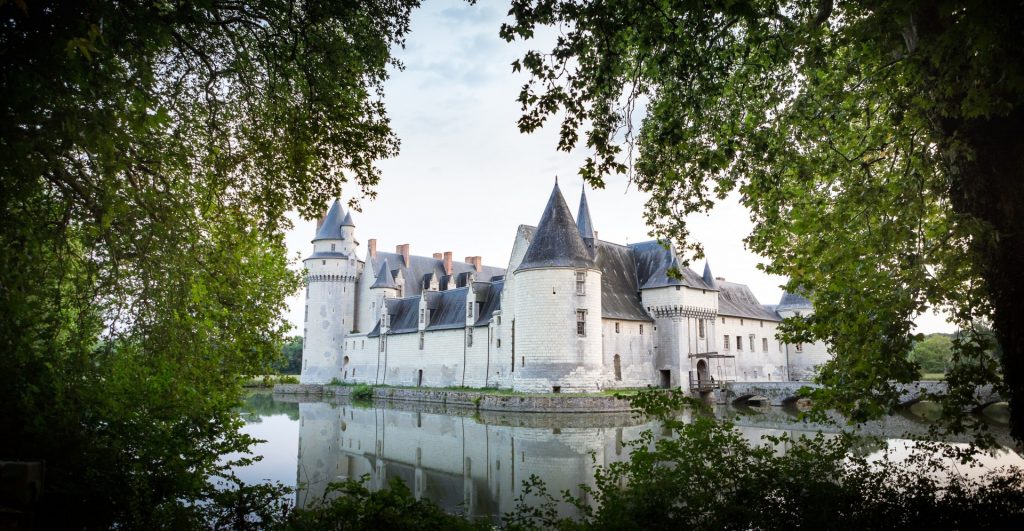 An inspiring location
Many movies such as Peau d'Ane or Fanfan la Tulipe were shot in this wonderful place where history meets patrimony. As a legacy, our caravans are proudly named after these movies.
A calm and relaxing stay is waiting for you. Our staff will provide you a typical French breakfast with a dreamlike view : right in front of the castle. You may also go cycling around the huge park surrouding the castle or come unravel the mysteries of the alchemy if you dare visit the caslte ! (ticket included in the booking price)
Arrival : between 3pm & 6pm
For more information, please contact : 02 41 32 06 72 or contact@plessis-bourre.com
Reservation can be made online